How it works
You'll be amazed how simple it is!
Vidgift is the easiest way to celebrate the special people in your life with personalized video greeting cards that you create…in seconds & can share instantly. We made it easy!
How does it all work?
Well, it's pretty simple! First, find a participating retailer and purchase your Video token. The Token code will be listed in your confirmation e-mail from the retailer along with a link the digital studio. Then, just click the link, enter you token and create an amazing video in 3 steps and...you're done!
Find a Retailer

Now that you have your token...
Hit the studio & have some fun with our 3 steps process!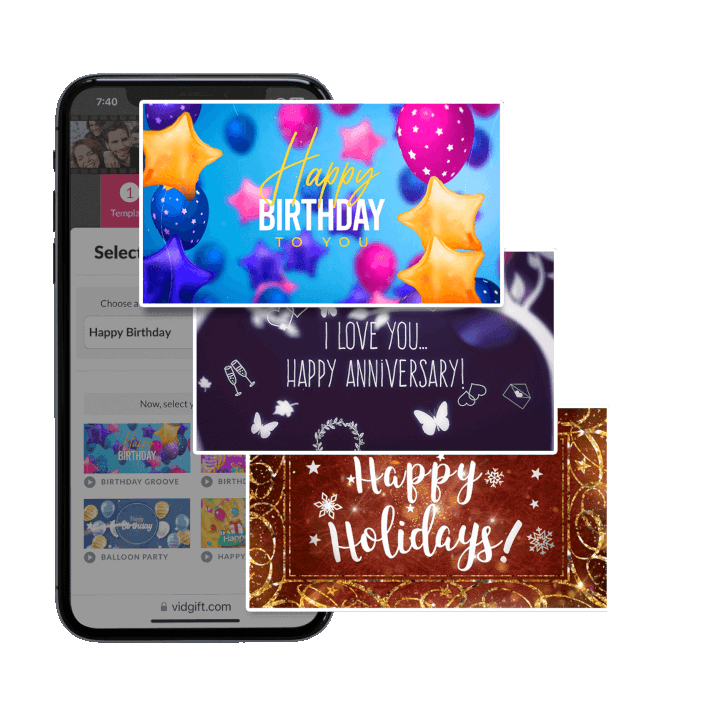 Step1
Select your template
Our movie style templates capture occasions with stunning graphics and professionally produced soundtracks. You'll be inspired!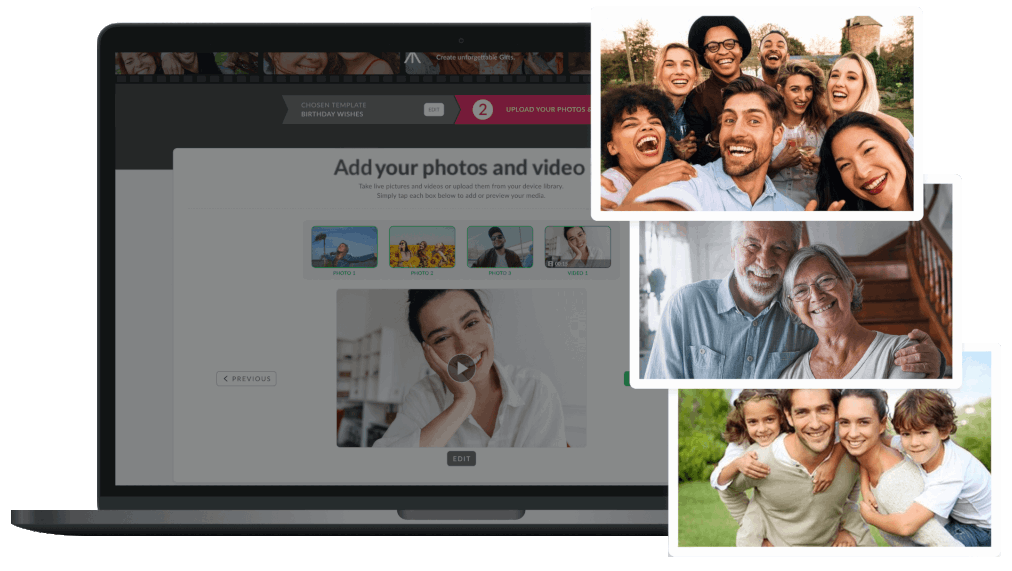 Step2
Upload your media
Customize each template to make them totally unique. Just add a few photos, shoot a quick video clip and upload them in our studio. Then, tap create...That's it!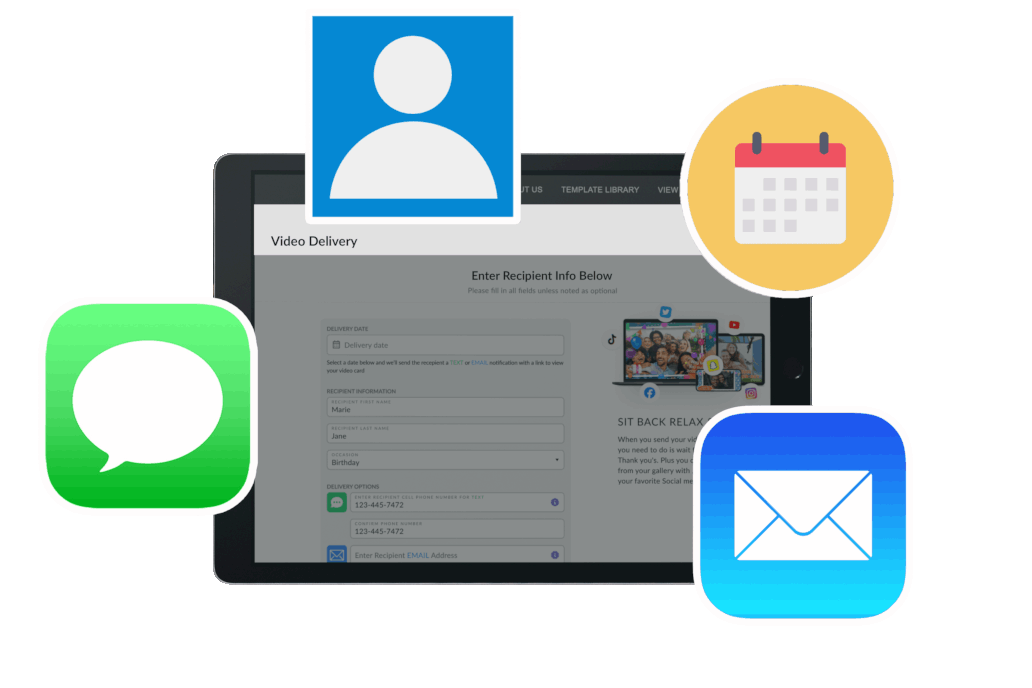 Step3
Tell us who & when
Tell us who the lucky person is and when you want us to deliver your video. Or, you can choose to send it instantly! Either way, your Video will be the gift they remember.
Your privacy matters
So, if your video needs it, we've got
Vidshield!
We created VidShield is an optional privacy feature which, if selected, ensures your VidGift video will be viewed only by the intended recipient. To view the video, the recipient will be required to answer the security question you selected.
Sit back, relax & share
Now that you've sent an amazing video, all you have to do now is wait for the endless Thank you's! Plus, you can share your VidGift with family, friends and your favorite Social platforms.
Go to your Gallery & Share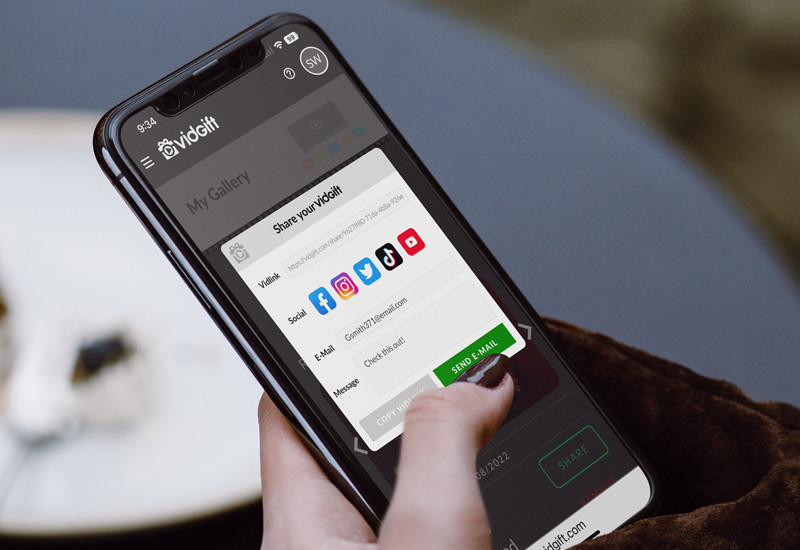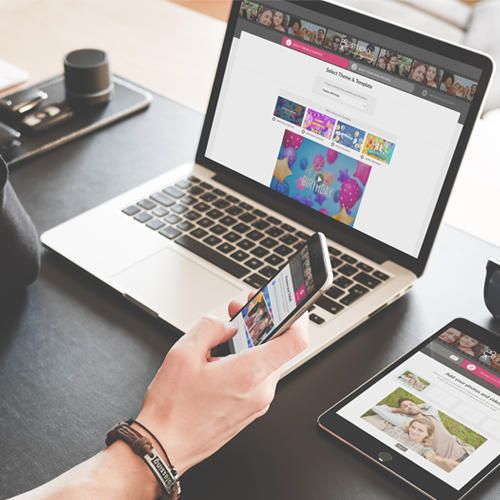 Create & view on any device... Your choice!
Create anywhere, anytime and on any device with a camera and website acess. Then, send your videos around the world and share them to your favorite Social media platforms directly from your gallery.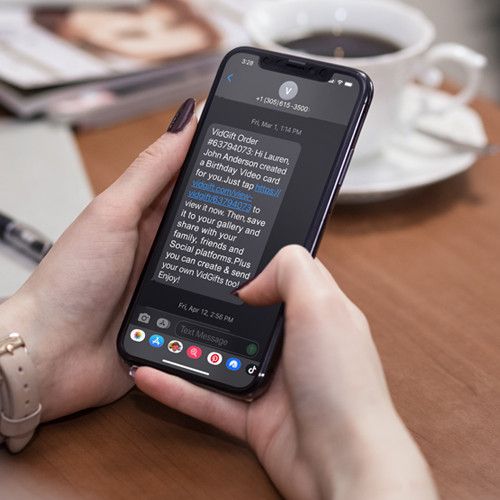 Delivery? Yeah, we do that too!
We'll send the recipient a text or email invite on the day & time you selected with a link to watch your video. Plus, you'll get a notification from us as soon as we send it. You can even see when they view it!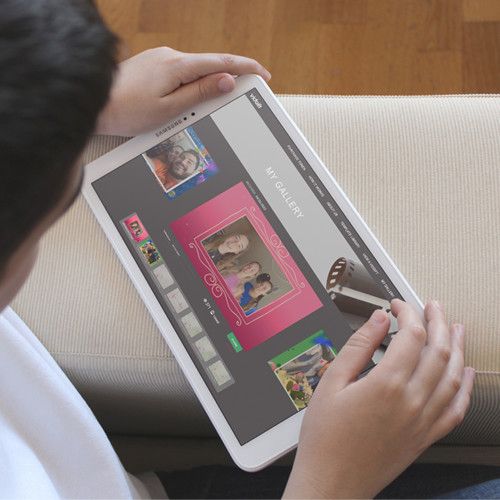 View & Share videos from your gallery.
Your videos are stored in your gallery for easy access and enjoyment for a lifetime. View and share anytime you like and see how many times your video has been viewed? We know...Cool right?
Stream on Large format televisions
& Projectors...
Your HD Videos look fantastic on Big screens!!
View our templates